Thank you Sheriff Gentry for coming to read to our kids at Summer Camp.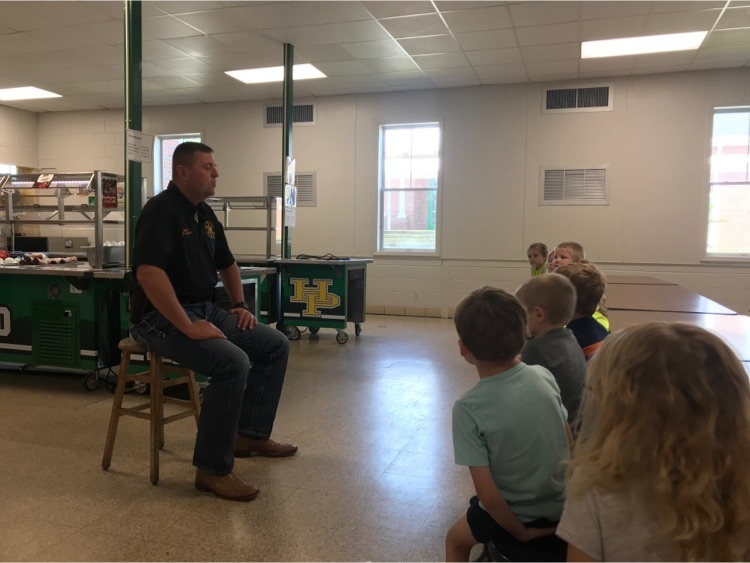 Reminder: School dismisses at 1pm on Thursday 5/27 and Friday 5/28. We hope you have a great summer!
Kindergarten Class of 2021.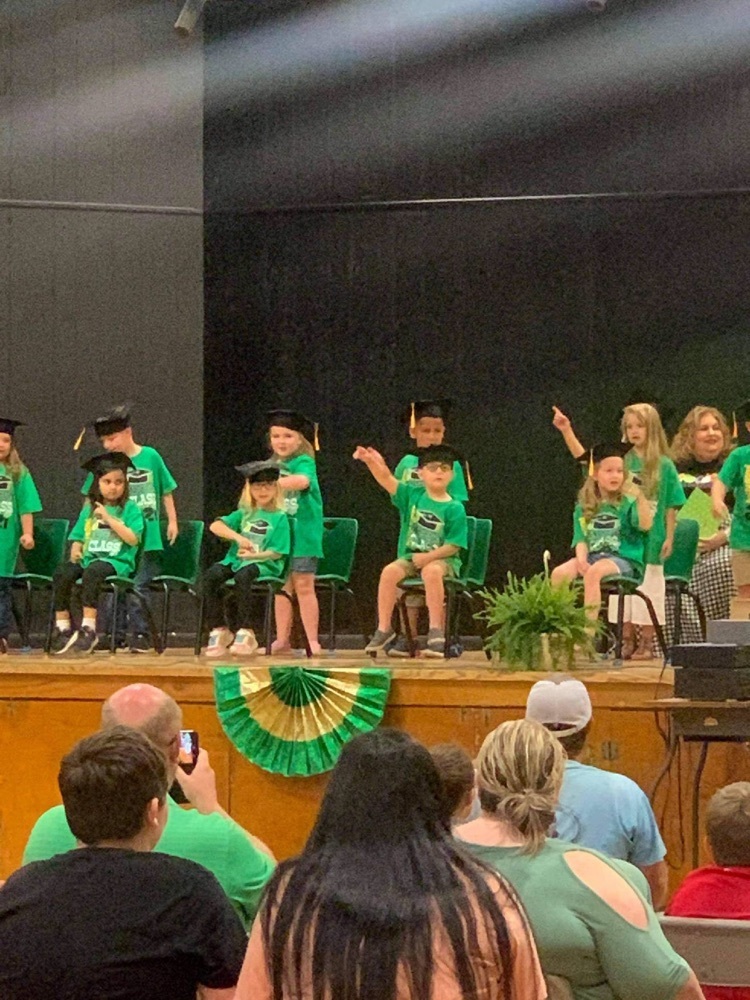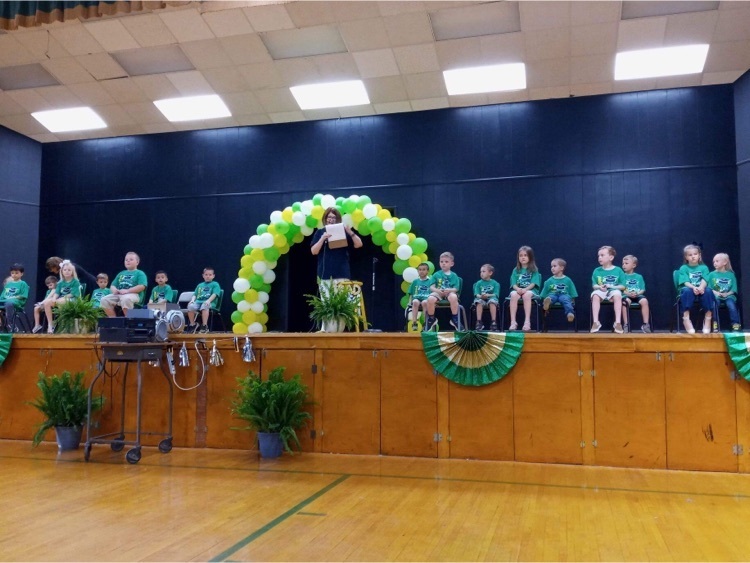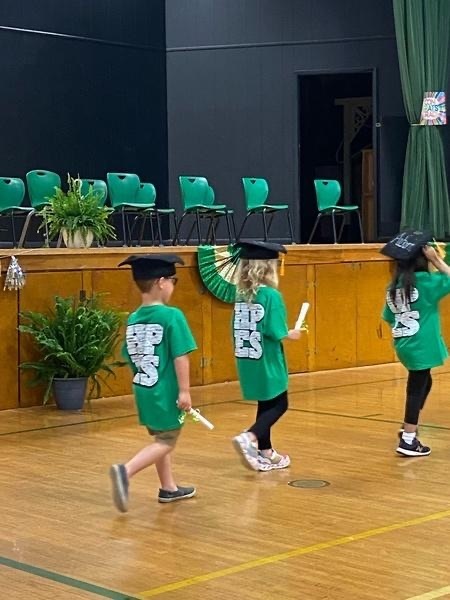 If you're thinking of playing volleyball for the new rec league starting this fall, or if you just love being active and want to try something new, come learn about the amazing sport of volleyball. There's nothing more fun than slamming a volleyball over the net! For girls currently in grades 3-5, Led by Coach Jennifer Westall and the Holly Pond Middle School Volleyball Team. When: June 21st-25th from 9am – Noon Where: Holly Pond Middle School Gym Cost: $50 Print a flyer using this link:
https://drive.google.com/file/d/1xQ-_Ze48WWoMrt785d16jSEI5nSczKAP/view?usp=sharing

NOON DISMISSAL: Cullman County Schools will close at 12pm today, 5/4/21 due to the threat for severe weather.
Yearbooks are on sale for$35.

Kindergarten Registration is coming soon! To pre-register, follow this link:
https://bit.ly/3g84kfw
. We're looking forwarding to welcoming your Kindergartener!

Congratulations to the following winners in the Science Fair: Kindergarten 1st - Collins Hunt 2nd - Leelah Castana 3rd - Cooper Shelnutt 1st Grade 1st - Josie Taylor 2nd - Ella Laney 3rd - Mia Bryant 2nd Grade 1st - Tanner Bell 2nd - Elizabeth Stuckey 3rd - Nathan Shelnutt 4th - Bradford Strickland 3rd Grade 1st - Lauren Shareck 2nd - Grayson Baggett 3rd - Olivia Williams 4th & 5th Grade Project Winners 1st - Kynleigh Wood 2nd - Jackson Hathcock 3rd - Hudson Stephens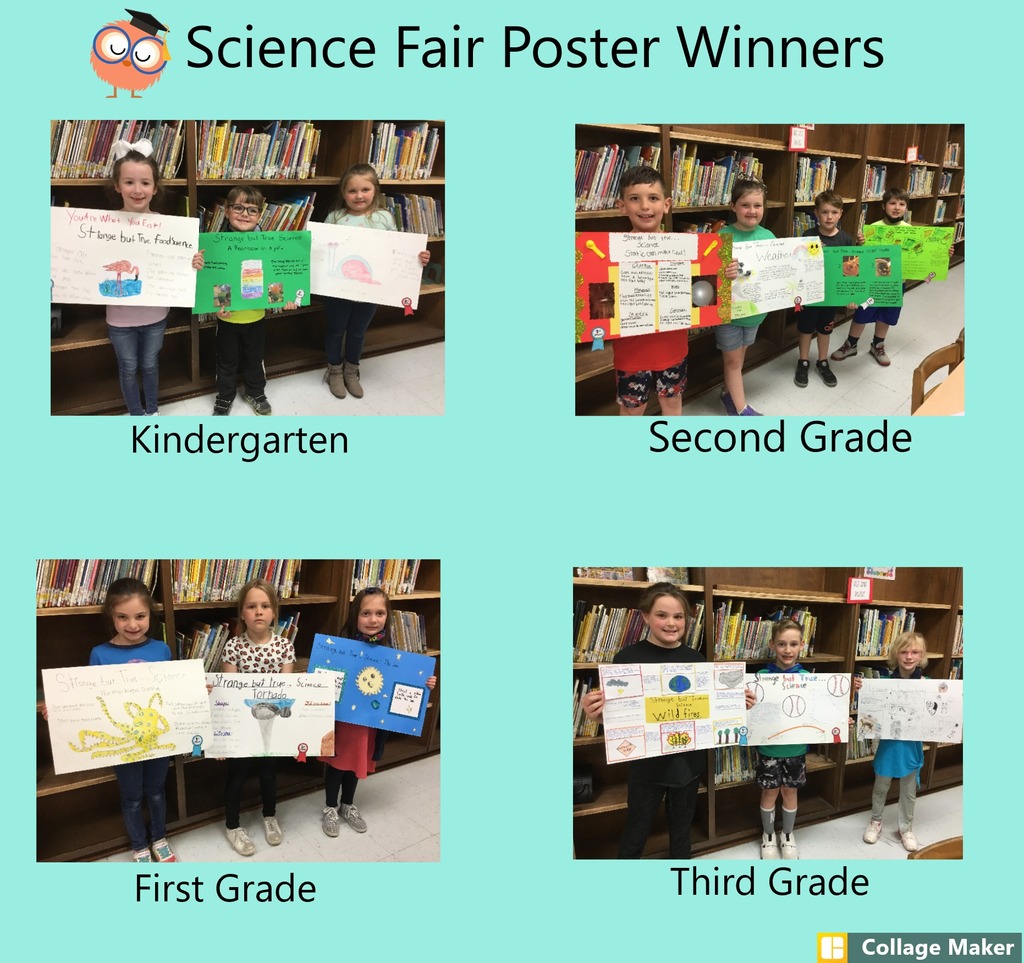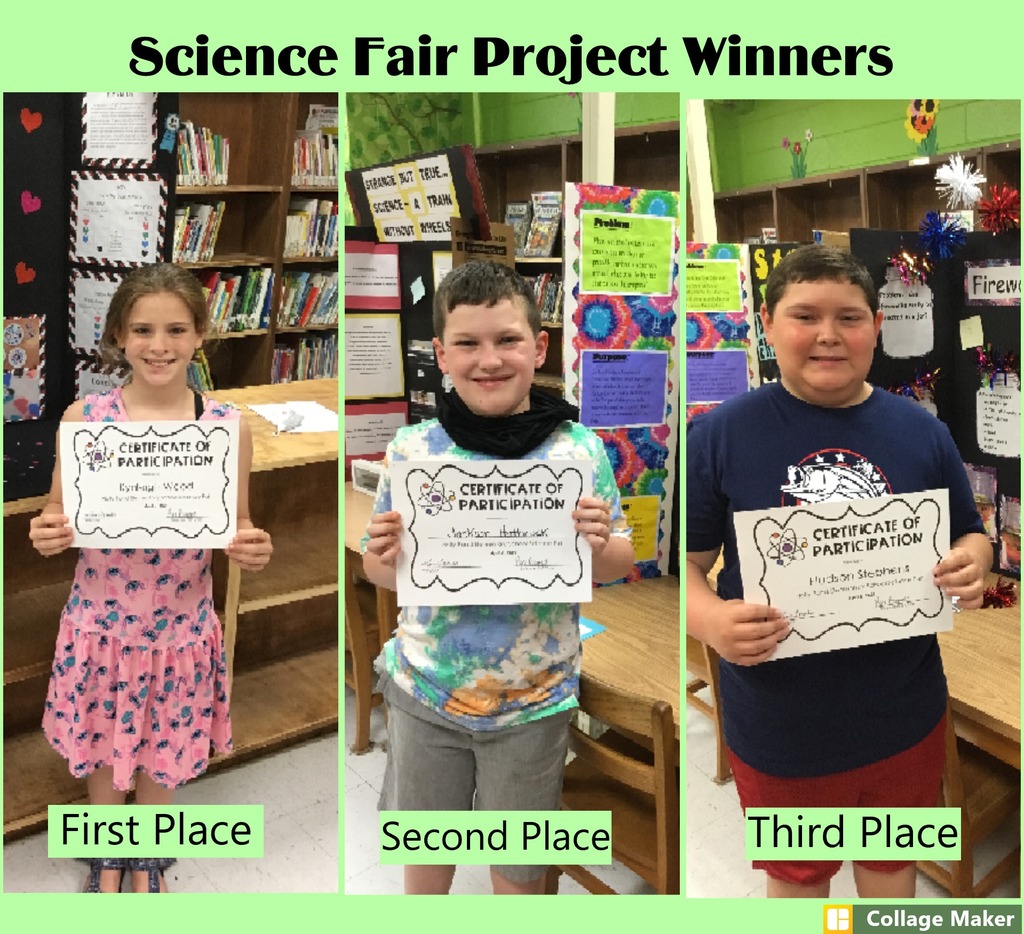 Update: Buses are clear to begin rolling. The storm threat has passed. Thank you for your understanding as we continue to put your student's safety first.

Update: We expect all buses to be rolling by 3:30pm. We will update once Dr. Barnette gives the all clear. Students are safe - this is just a precaution.

IMPORTANT WEATHER INFORMATION: Due to a Severe Thunderstorm Warning right now, ALL Cullman County school buses will hold at campus until the threat passes.

Cullman County Schools will be DELAYED 2 HOURS on Friday, 3/26/2021 to allow for time to check roads prior to buses running.

Cullman County school campuses will be CLOSED Thursday 3/25 due to the threat of severe weather. Classes will be operating virtually.

Spring Break is next week! March 29 - April 2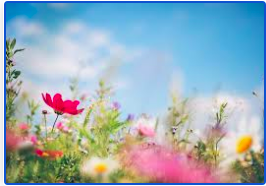 FRIDAY SCHOOL PLAN: All Cullman County school campuses will be open 3/19/2021. School officials have been working to notify families with bus riders who are affected by weather-related road damage. Buses may be delayed tomorrow in some areas.

Here is some of the road damage across Cullman County this morning, discovered by our transportation crews. At least 33 roads are affected by yesterday's storms.

Cullman County Schools - CLOSED Thursday 3/18/2021 due to yesterday's storms. Numerous roads are closed, bridges washed out, and many campuses and families are without power.

SCHOOL DELAY THURSDAY: 2 hour delay 3/18/2021 due to weather. 12 month employees report at 8am.

Due to the threat of severe weather, all Cullman County school campuses will be closed Wednesday, 3/17/21. Employees will work remotely. No lunchroom meals or WiFi buses. Everyone stay safe.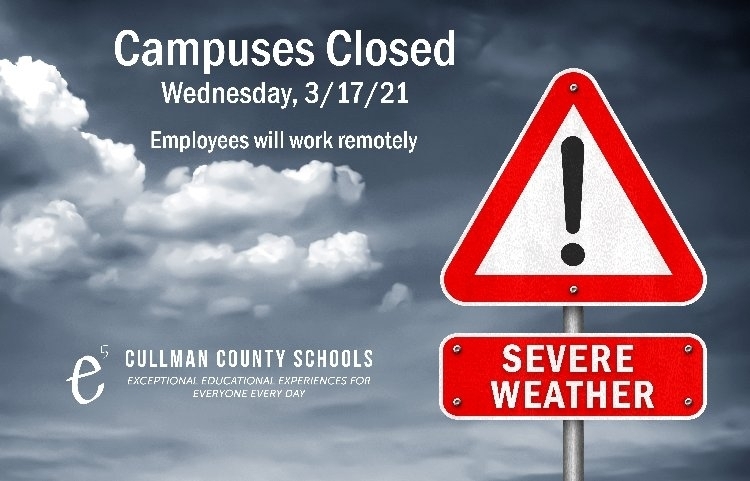 WEATHER ALERT: Cullman County Schools are DELAYED 2 HOURS due to flooding - Tuesday 3/16/2021