Kindergarten Pre-Registration is now open! Visit ccboe.org/K for more information. We look forward to welcoming your child to Kindergarten next school year!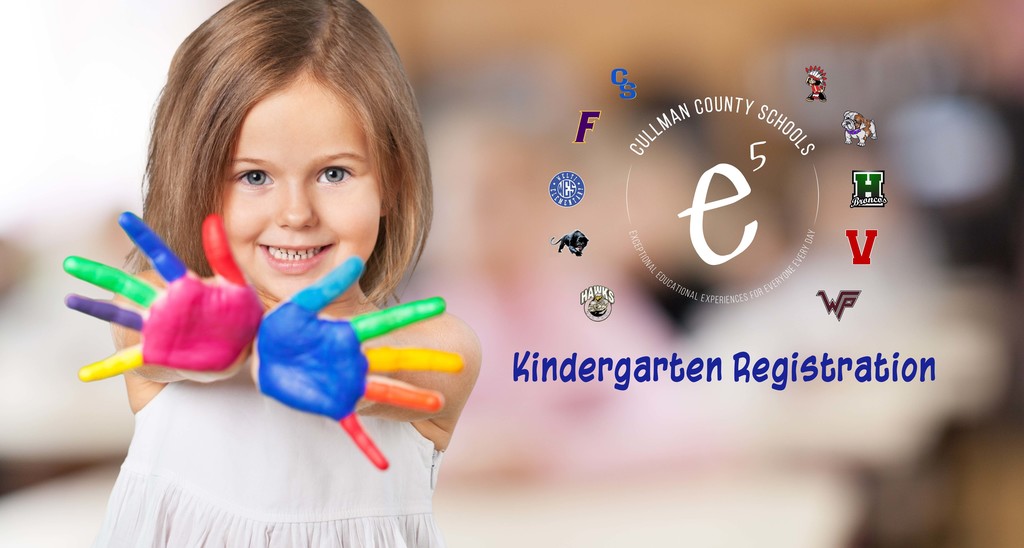 Pageant forms are due Friday. Everyone gets a trophy!

Congratulations to our County Science Fair project winners!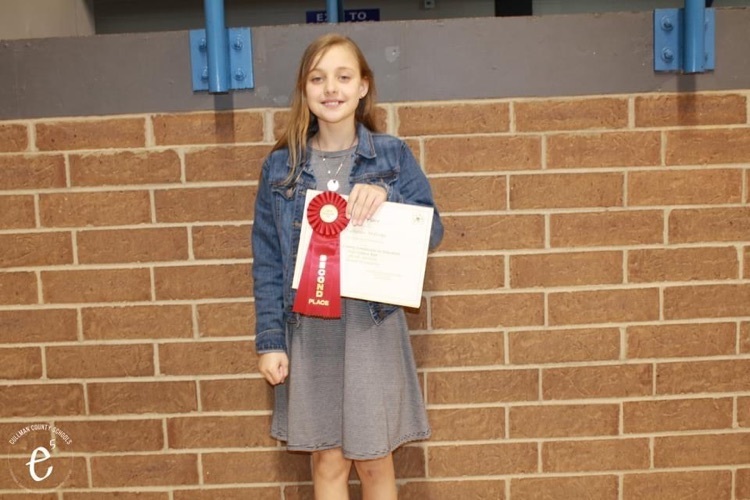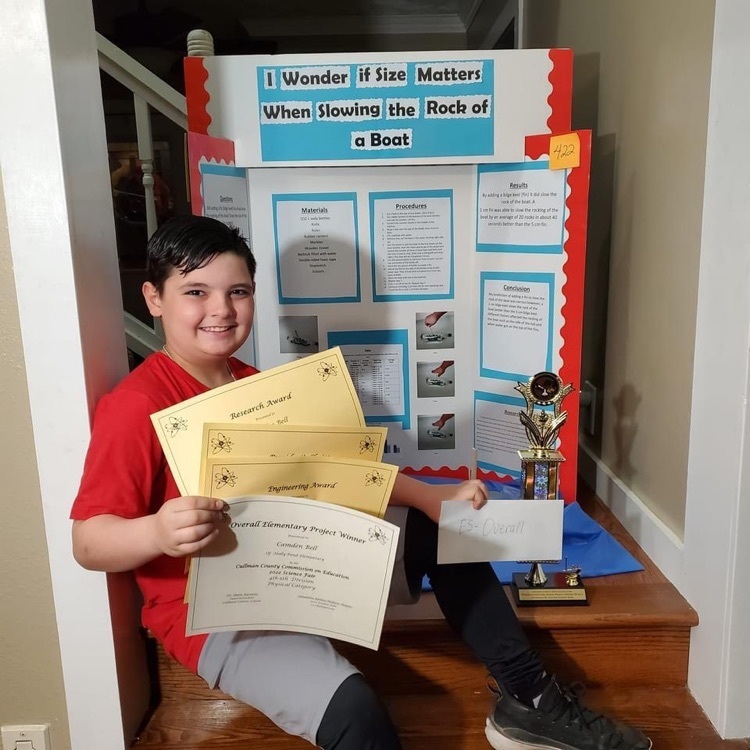 Congratulations to our County Science Fair poster winners!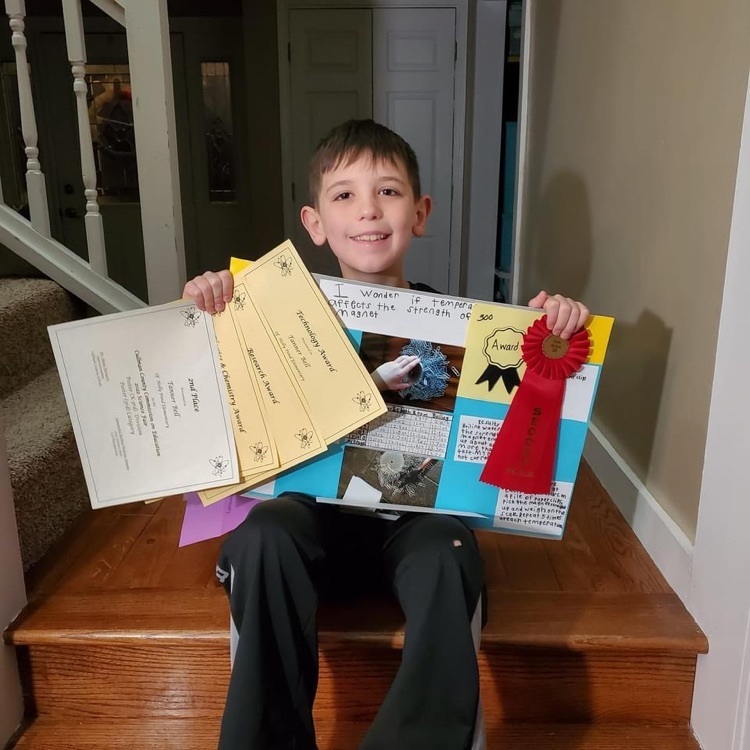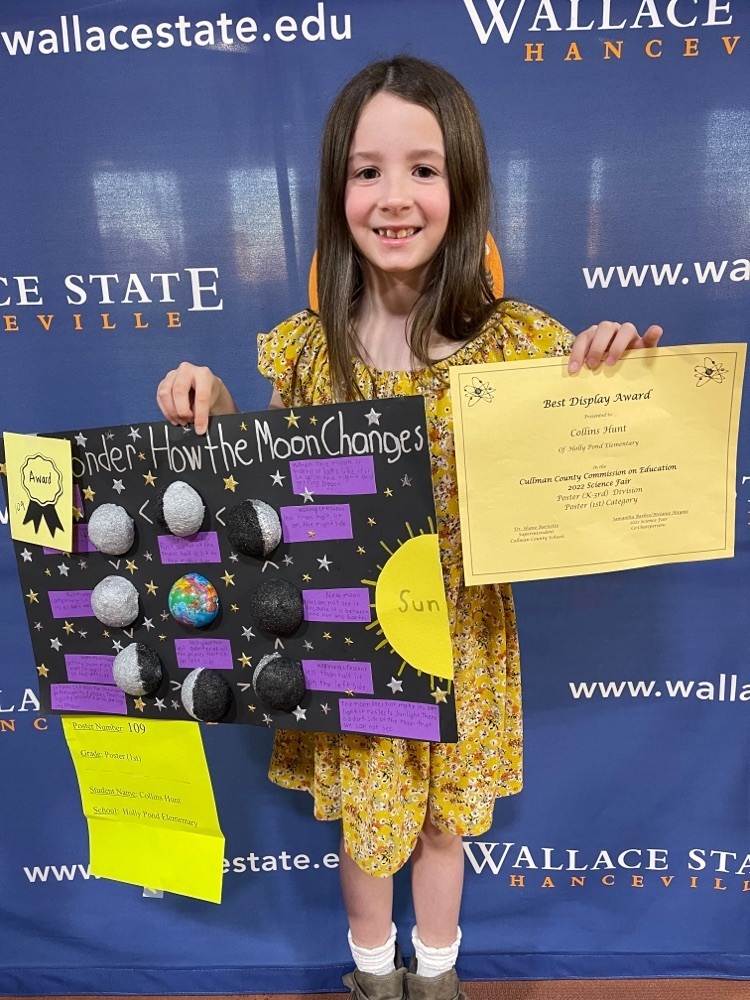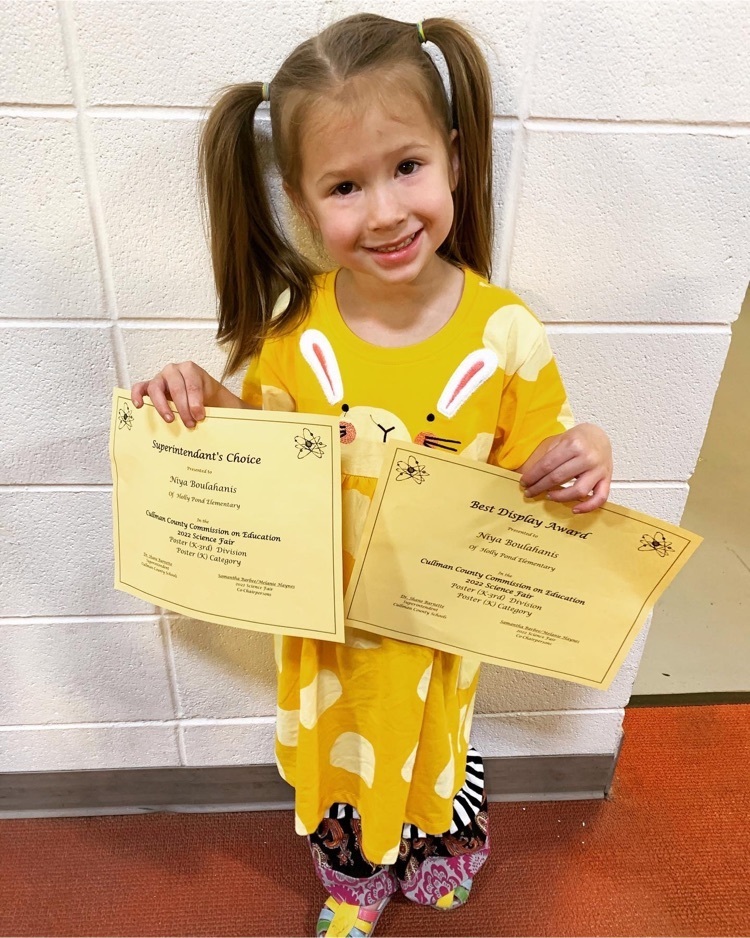 All 2nd grade and 3rd grade students will be taking ACAP state tests on March 22nd and 23rd of next week. Please make sure your child gets a good night sleep, arrives on time, and has eaten. If he/she is eating at school, he or she needs to be at school by 7:35. Please encourage your child to do his/her best! Knowledge is power! Thank you for your support!
Congratulations to Mrs Finley! 💚💛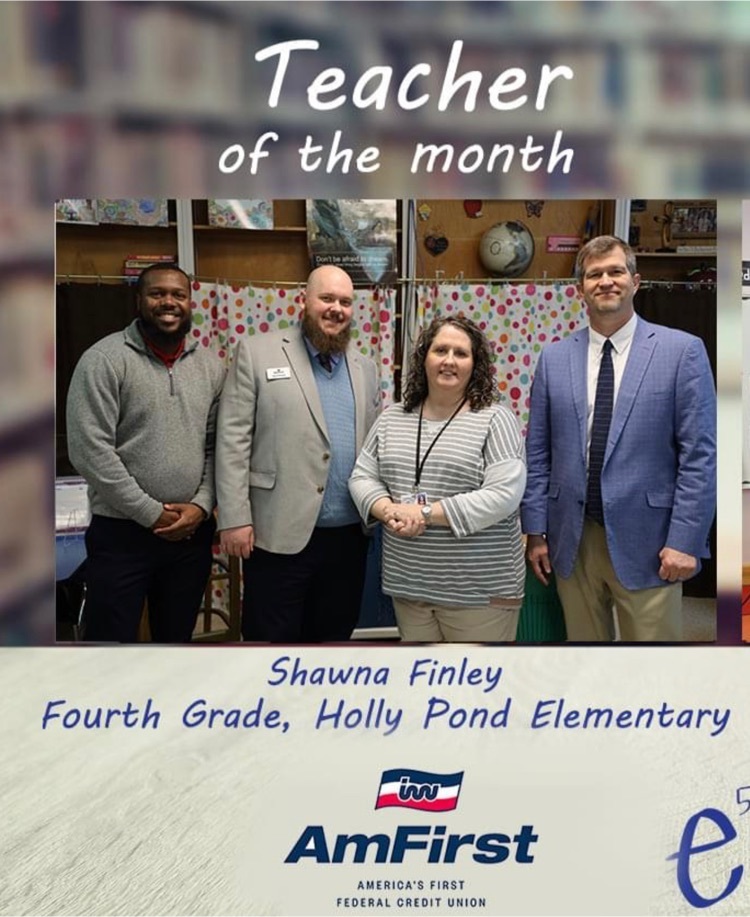 Read Across America Week was a ton of fun!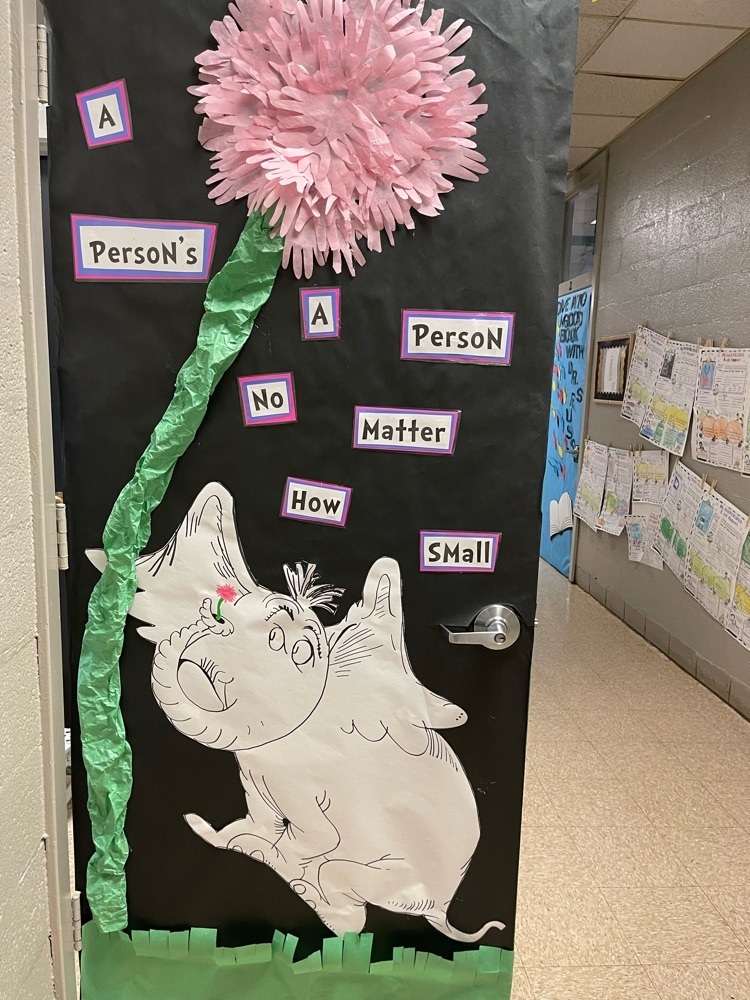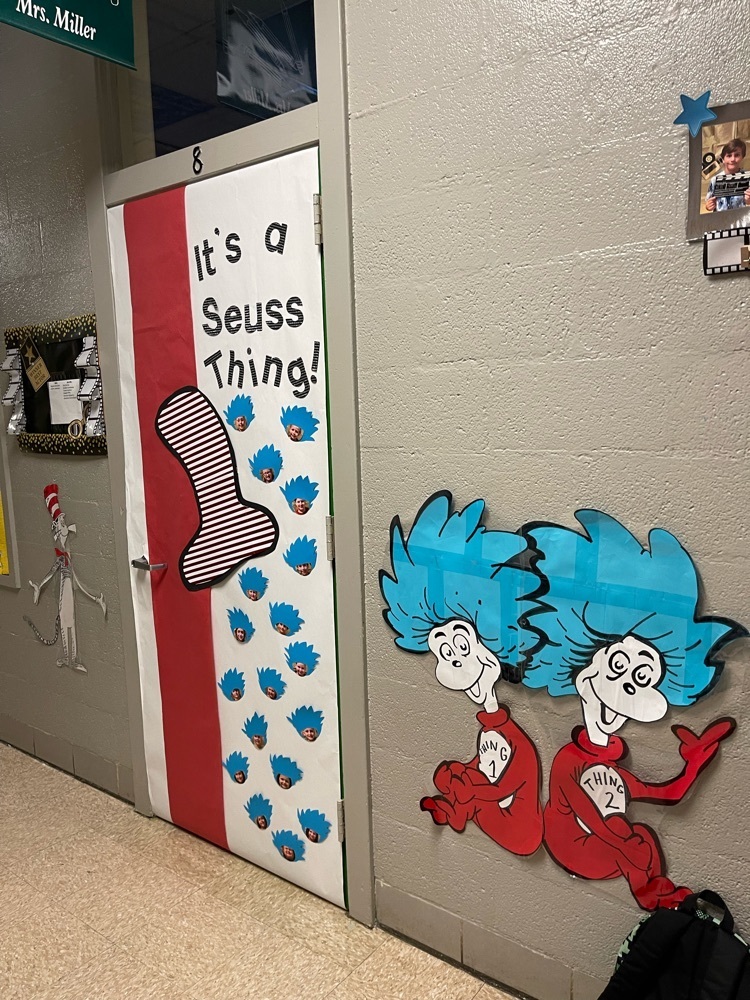 The kindergarten classes were so excited to celebrate Grandparents Day! They performed, ate a snack, and shopped at the Book Fair. ❤️❤️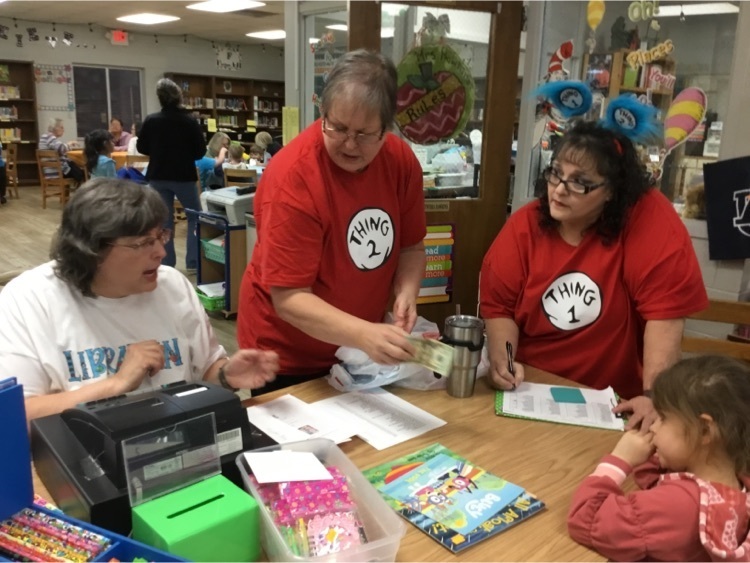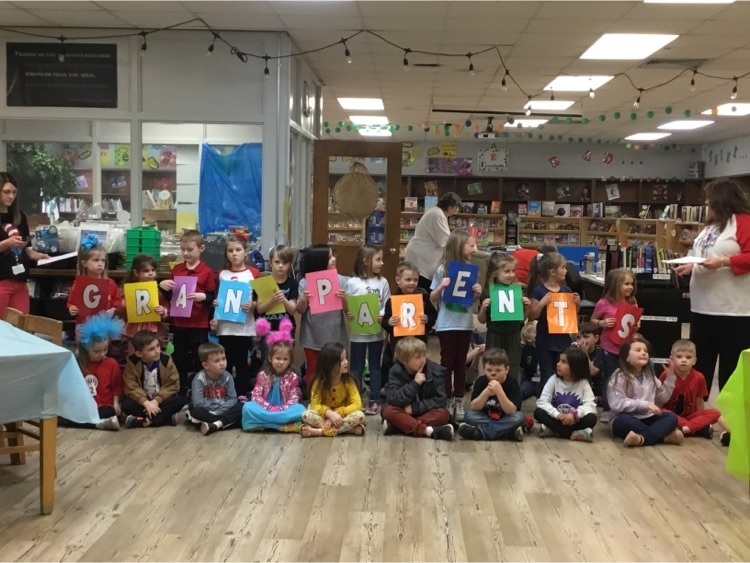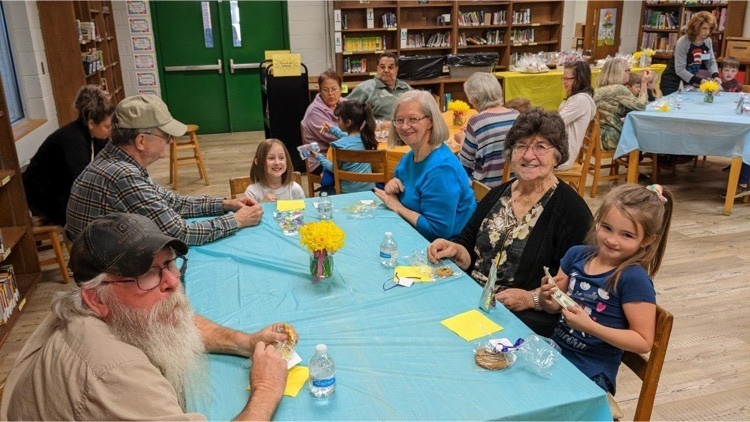 We had a great time celebrating our Holly Pond Youth League basketball players and cheerleaders. GO BRONCOS!🏀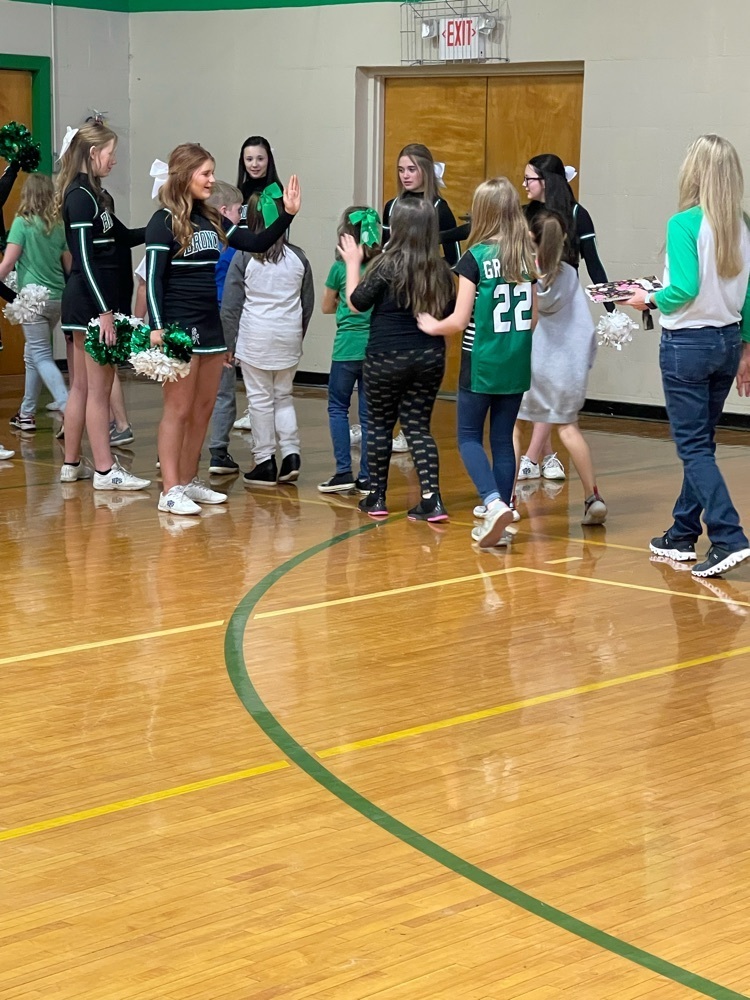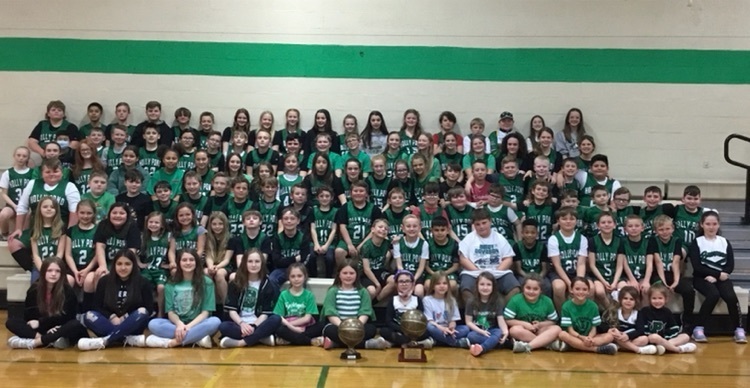 Mrs. Sparks read The Cat in the Hat With some help from Thing 1, Thing 2 and The Cat in the Hat himself! ❤️💙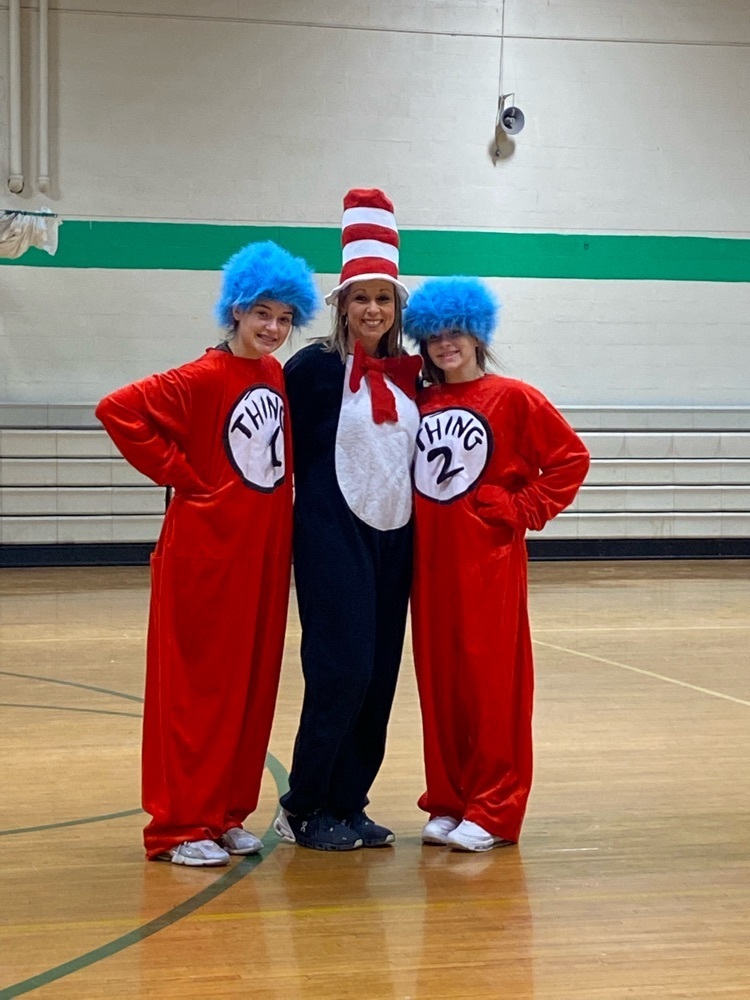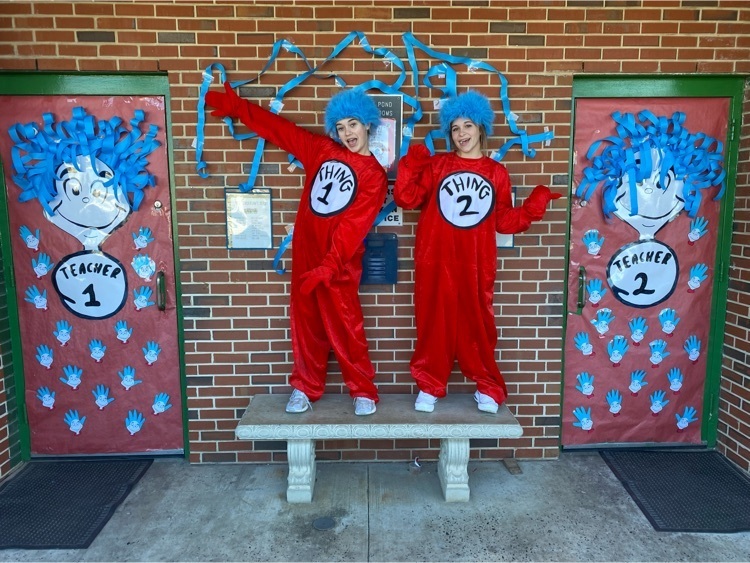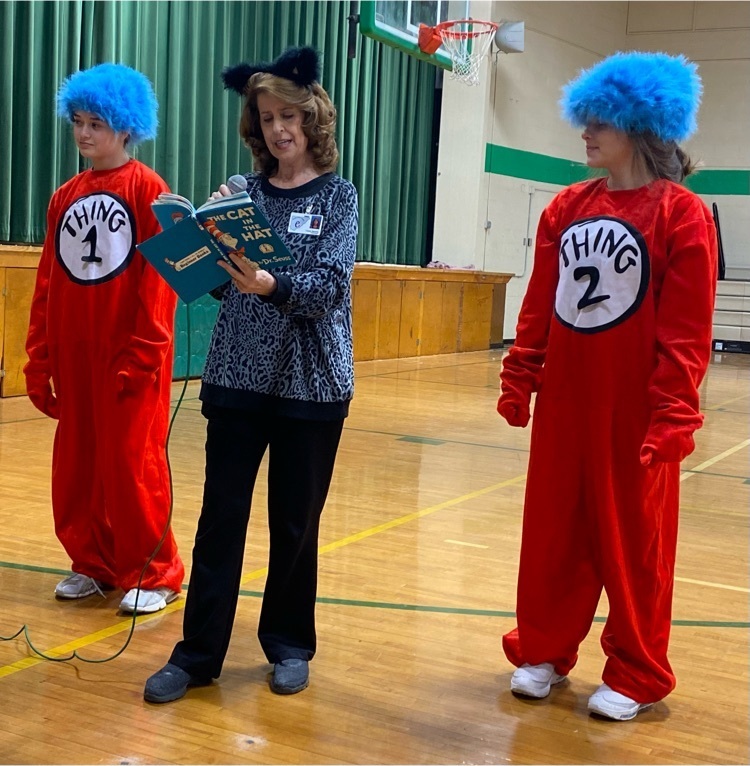 Tie-dye Day! Thanks to Mr. Porter and Mrs. Roberts for being guest readers.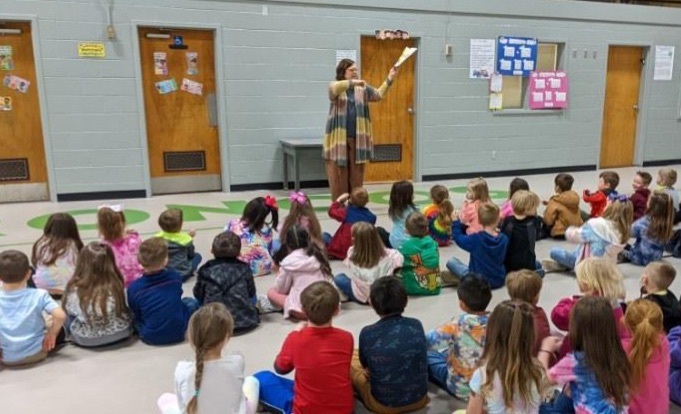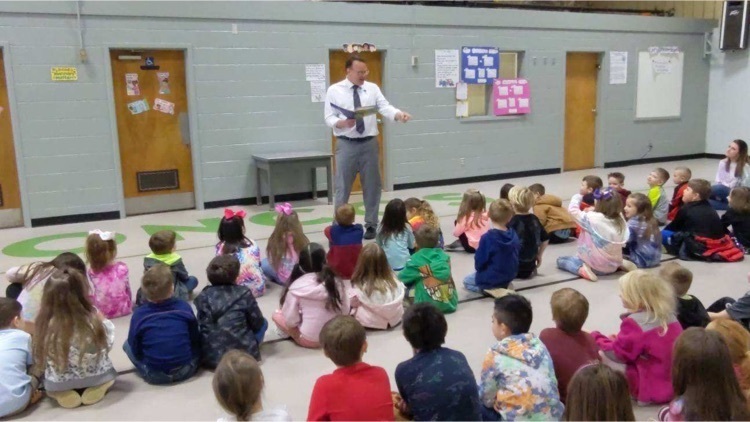 Our own Elizabeth Miller, Miss UAB, came to visit our music classes today!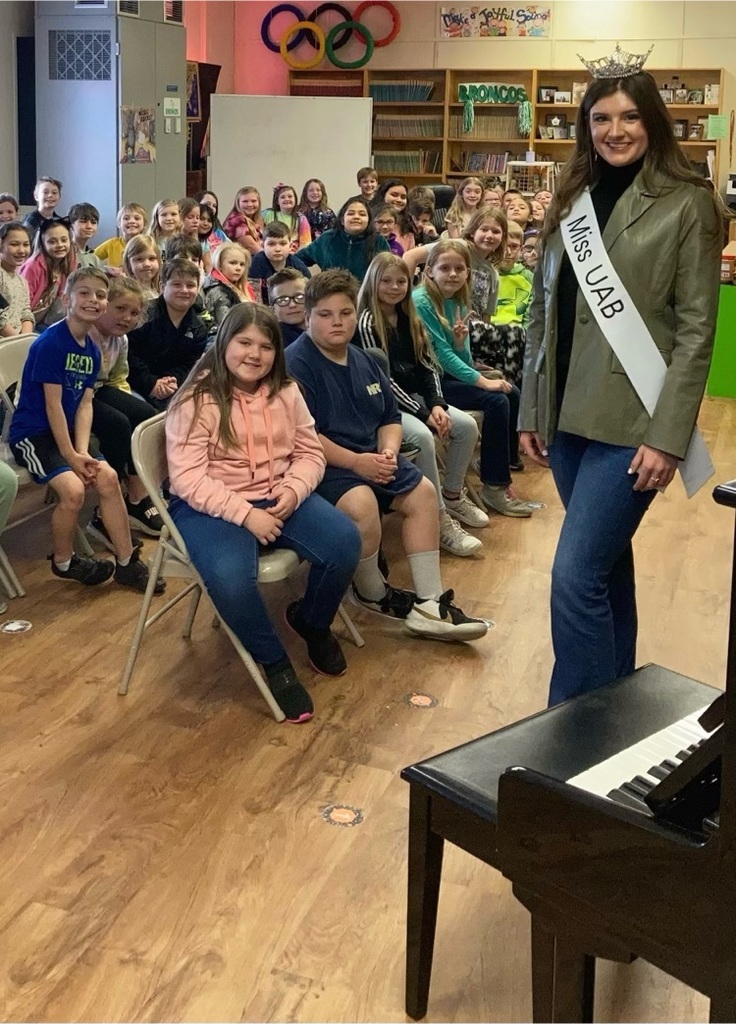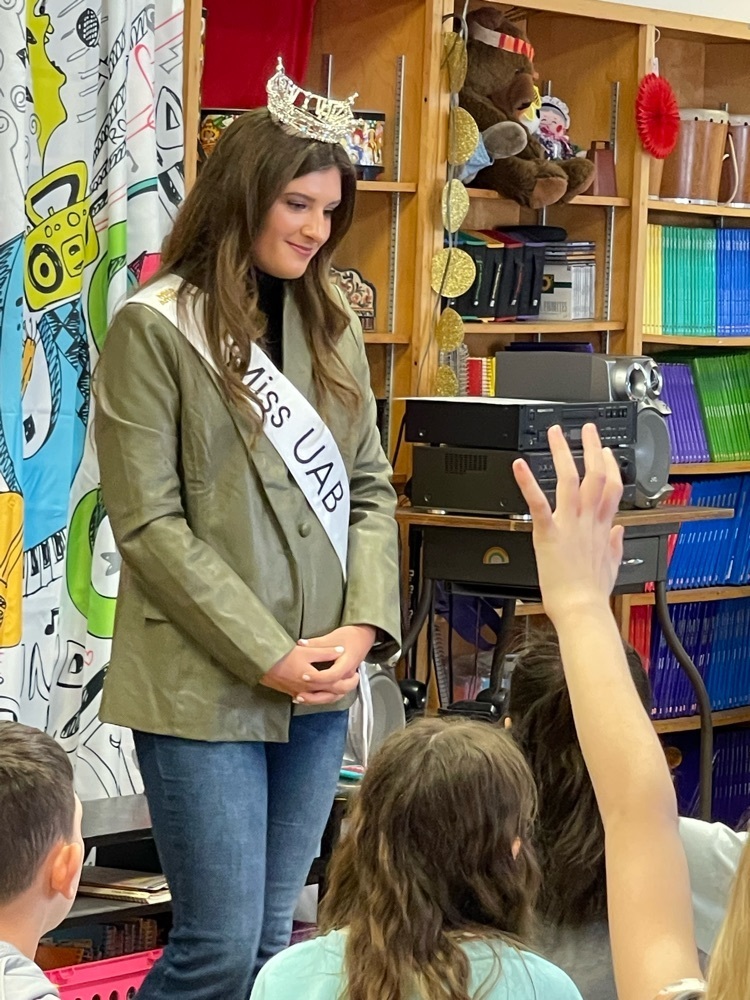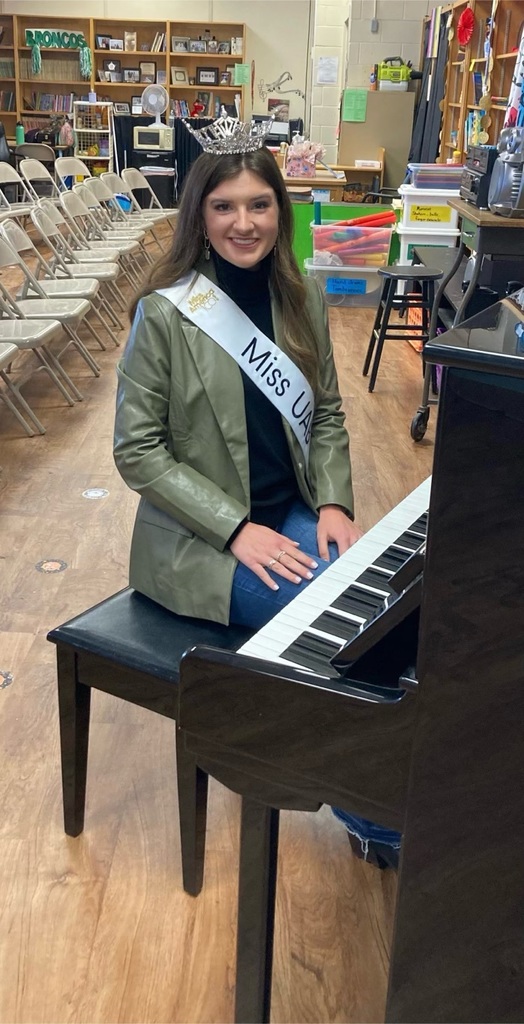 Science Fair posters and projects are due Monday morning.
Join the fun as we celebrate Read Across America Week! The Book Fair begins. Family Literacy Night is Tuesday night from 5:30-7:00.
Short the Squirrel visited yesterday to encourage our kids to read. The Wallace lion and the senior HP cheerleaders led the cheers for our school.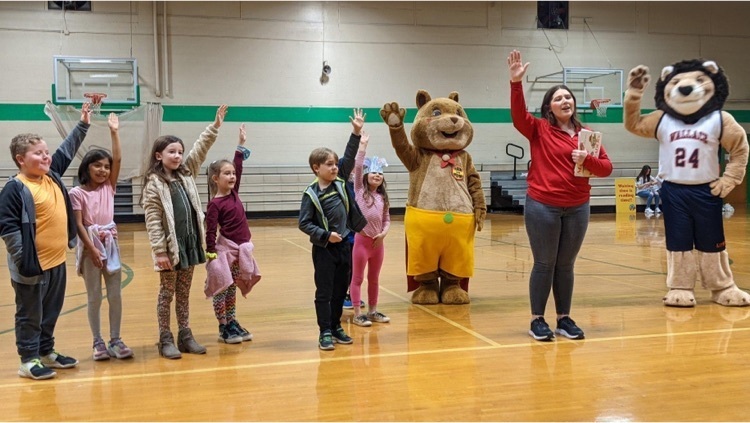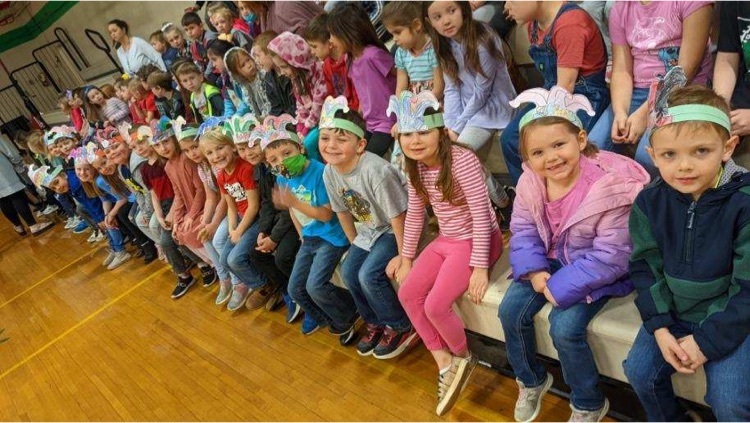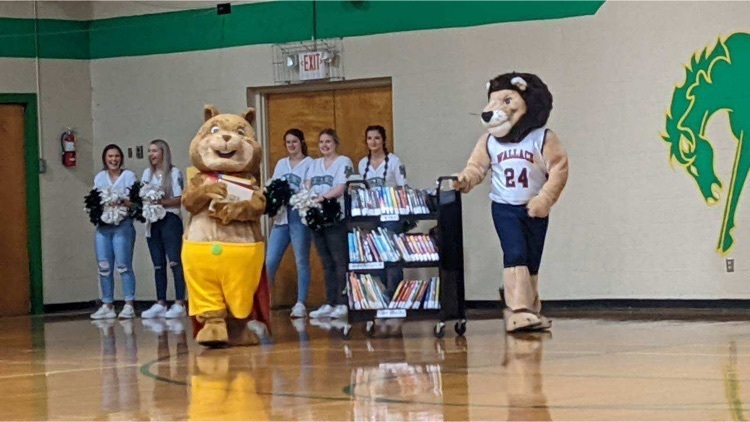 We had a great Twosday on 2-22-22.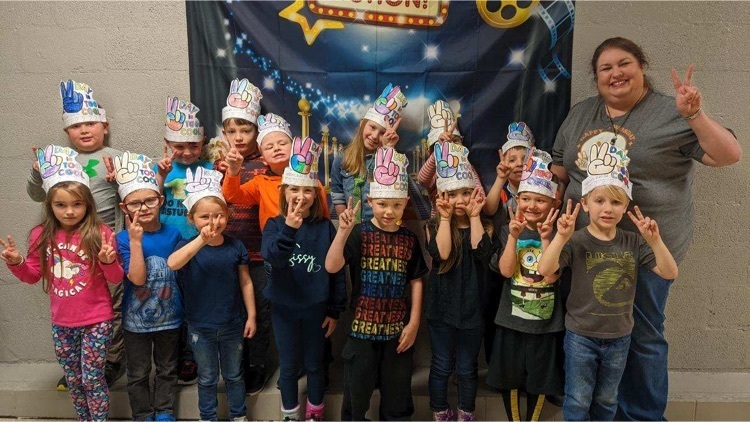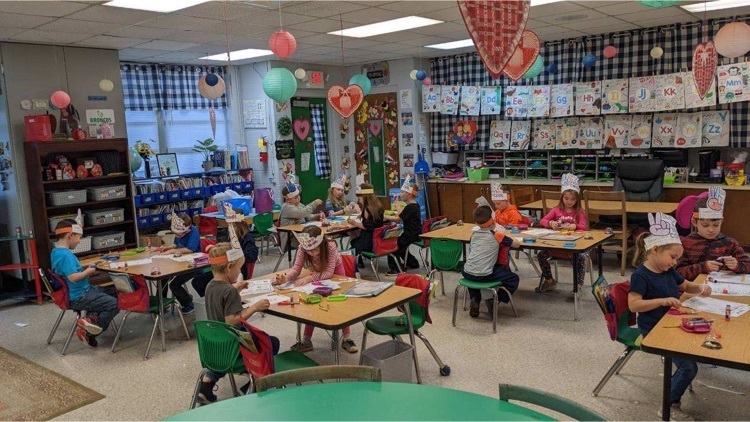 Thank you to our bus drivers for transporting our students and keeping them safe! We ❤️you!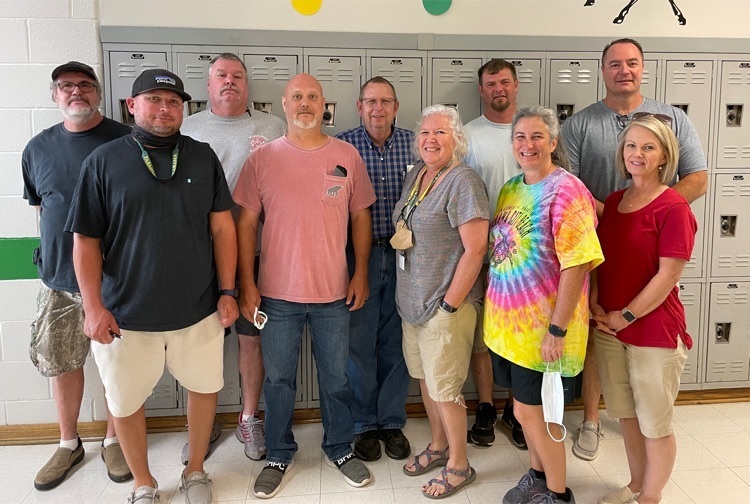 Please help!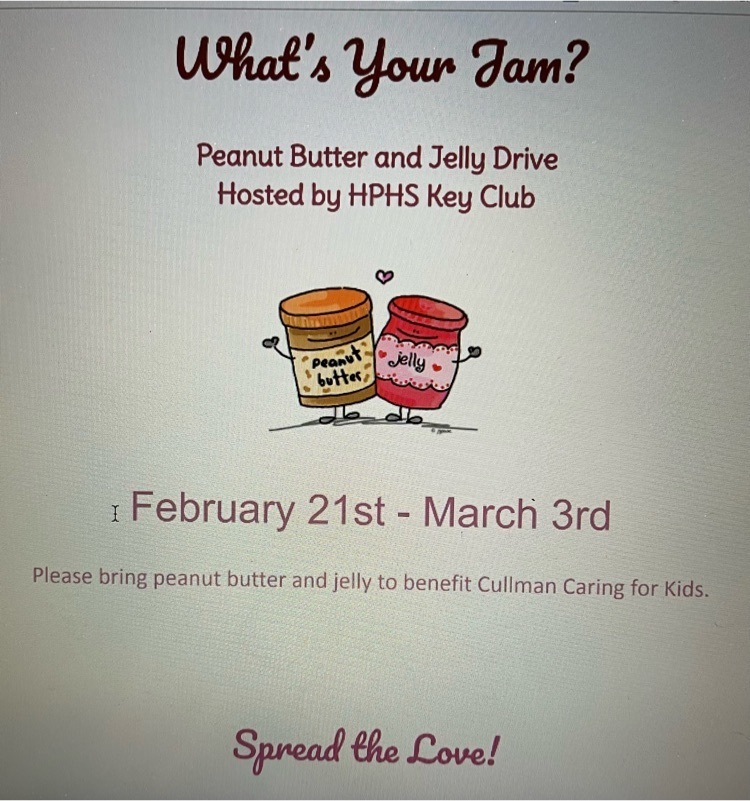 Tomorrow is 2-22-22! Happy Twosday! Wear a pair of crazy socks.
Congratulations to our students who earned prizes for their Accelerated Reader points.